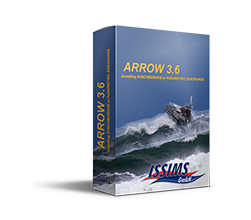 Update ARROW 3.8 (20.03.2023) is now available
The update includes:
correction in usage manual route file, complete edit now available
smaller graphic corrections
All updates requires a full installation of ARROW 3.8, if you don't have ARROW 3.8 installed, contact support at:
This email address is being protected from spambots. You need JavaScript enabled to view it.
The support of ARROW 3.6 has expired. The support for ARROW 3.7 will expire 2023/12/31.
All costumers of ARROW 3.7 will get a free upgrade to ARROW 3.8. Please contact support for more information.
Best regards
Matthias Kirchhoff (software development)